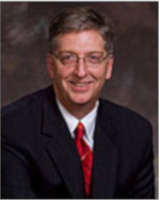 Jeffrey R. Elliott
Firm: Kozloff Stoudt
Location: Philadelphia - PA
2640 Westview Dr




Wyomissing, PA 19610




USA
Tel : 610-370-6700

Fax : 610-670-2591

Email : jelliott@kozloffstoudt.com

Jeff concentrates his practice in Employment and Workplace Litigation in State and Federal Courts with particular emphasis on discrimination, sexual harassment, and protected status litigation, discrimination claims before federal and state administrative agencies, as well as breach of contract, severance, wrongful discharge and other workplace issues and disputes.
Jeff is admitted to practice law before the Pennsylvania Supreme Court, and practices widely across the Commonwealth of Pennsylvania. He is also admitted before the United States Supreme Court, the 3rd US Circuit Court of Appeals, and the US District Courts of Pennsylvania. He is a member of the Pennsylvania, Berks County, Philadelphia and Federal Bar Associations; and enjoys membership on enumerable Labor and Employment Law committees and sections of those associations. He has been selected and certified as a US District Court Mediator – Middle District, and is regularly assigned to mediate federal employment litigation matters by the federal judges of the Middle US District. Additionally, Jeff works with Human Resources departments for mid-sized businesses, school districts, and municipalities auditing their employment policies and practices, educating them on preventative legal practices such as required workplace training, providing legal advice, and writing and editing employee handbooks and policies. He has been honored as a Pennsylvania Super Lawyer by Philadelphia Magazine in the field of Employment Litigation; and is a life member of the Million Dollar Advocates Forum, a national organization, which recognizes trial lawyers throughout the United States who have achieved a verdict, award or settlement in the amount of a million dollars or more; which recognition reflects "exceptional experience and skill" on the part of a trial attorney.
After over thirty years of legal practice, Jeff also has an active business and commercial litigation practice, and selectively handles wrongful death claims, and personal injury matters involving serious or permanent injuries.
---
Kozloff Stoudt
When people are adversely affected at work by racial, gender, or sexual discrimination, either in the workplace or in hiring practices, they have a right to assert complaints about such mistreatment or discrimination and in some cases lawsuits are needed to ensure against, or compensate victims of such discrimination. The experienced trial attorneys of Kozloff Stoudt can meet with you, listen carefully to your situation, and help you decide how to proceed.
Our lawyers are committed to helping ordinary people in their legal struggles with businesses, and other employer entities with more leverage, or power than one person. Representing employees in such matters gives us the chance to use our considerable knowledge and resources as attorneys to help level the playing field on behalf of the average person.
Here at Kozloff Stoudt, our attorneys represent clients who have been victims of a wide variety of employment abuses, including those who have suffered sexual harassment and discrimination in the workplace, and when mistreated for asserting their workplace rights or making a complaint, the laws of retaliation can be broken. These cases can include any intentional and unfair mistreatment of an employee based on their gender, age, nationality, faith, sexual preference, and many more. Despite the existence of discrimination laws designed to prevent such illegal treatment to employees, many continuously fall victim to such abuse.