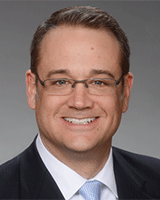 S. Brent Wakefield
Firm: Barber Law Firm
Location: Little Rock - AR
425 West Capitol Avenue, Suite 3400




Little Rock, Arkansas 72201




USA
Tel : (501) 372-6175

Fax : (501) 375-2802

Email : Brent.Wakefield@barberlawfirm.com

Professional Experience
Brent Wakefield is an owner of the Barber Law Firm and a member of the firm's Employment Law Practice Group. Prior to joining the Barber Law Firm in 2007, he served as the Chief of Military Justice prosecuting numerous courts-martial at Shaw Air Force Base, Sumter, South Carolina. He also served at Randolph Air Force Base in San Antonio, Texas, concentrating on Federal Labor Law issues. He spent three years at Sheppard Air Force Base, Wichita Falls, Texas, defending medical malpractice cases against the Air Force. Since joining the Barber Law Firm, Brent has focused on helping companies navigate employee charges/complaints before the EEOC, NLRB, DOL, various other quasi-judicial tribunals, and in state and federal court, all while focusing on ways to help companies prevent disagreements and litigation.
Practice Areas
Employment discrimination, harassment, retaliation under Title VII and all federal and state statutes (ADA, ADEA, FMLA, ACRA, etc) before the Equal Employment Opportunity Commission (EEOC) and in federal and state court
Individual/Collective action cases under the Fair Labor Standards Act and Arkansas Minimum Wage Act (Section 216 and Rule 23 classes)
Wage and Hour audits before the Department of Labor (DOL)
National Labor Relations Board (NLRB) investigations/hearings
Wide range of compliance issues, including handbook reviews, review of pay structures, counseling with Human Resource (HR) professionals on a myriad of employment issues
Non-compete, Non-solicitation, Confidentiality, Severance/Release packages for executive professionals
Unemployment appeals and issues before the Department of Workforce Services
Court Admissions
Arkansas Supreme Court
U.S. District Courts for the Eastern and Western Districts of Arkansas
U.S. Court of Appeals for the Eighth Circuit
---
Barber Law Firm
The Barber Law Firm was founded by A.L. Barber in 1910. Over the past century, we have been privileged to serve as counsel and litigators to individuals and many of the largest and most successful companies in Arkansas and around the world. Our insight gained through decades of trial experience has enabled us to grow our practice, deepen our knowledge base and solidify our capacity to provide full-service representation.
While we are proud of our past, our focus is on the future. Our goal is to provide our clients — from the guy next door or the small start-up company, to the multinational conglomerate — personal service of the highest quality. Our approach is based upon common sense, trust and integrity. We want to achieve the best results for our clients. For more information on how the Barber Law Firm can assist you, please contact us today.