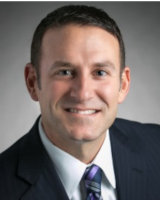 David Cessante
Firm: Clark Hill
Location: Detroit - MI
500 Woodward Ave Suite 3500




Detroit, MI 48226




USA
Tel : 313.965.8574

Fax : 313.309.6874

Email : dcessante@clarkhill.com

David Cessante has spent his entire career representing and counseling employers in all matters relating to the employment relationship. As a member in Clark Hill's Labor & Employment Practice Group, Dave has extensive litigation experience defending employers in federal and state courts as well as before the Equal Employment Opportunity Commission (EEOC), the United States Departments of Labor (DOL), the National Labor Relations Board (NLRB), and other administrative tribunals. This experience includes defending litigation involving:
Discrimination, retaliation, and harassment claims under Title VII, the ADEA, the American with Disabilities Act (ADA), the Pregnancy Discrimination Act (PDA), and the Equal Pay Act (EPA);
Single and collective action cases under the Fair Labor Standards Act (FLSA);
Interference and retaliation claims under the Family and Medical Leave Act (FMLA);
Unfair labor practice charges under the NLRA and LMRA;
Withdrawal liability and underpayment and overpayment claims involving multi-employer pension plans under ERISA and the MPPAA;
Wage and hour audits before the DOL;
Affirmative action plan audits before the OFCCP; and
Violations of non-compete, non-solicitation, and confidentiality agreements.
In addition to his breadth of litigation experience, Dave has experience:
Negotiating collective bargaining agreements;
Guiding employers through union organizing campaigns;
Drafting executive and employment agreements;
Drafting employee handbooks and HR policies;
Drafting sales commission, bonus, and compensation agreements;
Drafting non-competition, non-solicitation, confidentiality, and work-for-hire agreements;
Drafting staffing and professional employer organization (PEO) agreements; and
Drafting affirmative action plans for federal contractors and subcontractors.
In March 2016, Dave obtained a "no cause of action" jury verdict in a lawsuit involving six claims, including claims for gender discrimination and common law claims for unpaid commissions.  The plaintiff was seeking $750,000 in damages.  After a five-day trial, the jury found in favor of Dave's client after only twenty-two minutes of deliberations.
Dave is also a frequent lecturer on numerous employment topics, including the FMLA, the ADA, preventing discrimination, retaliation, and harassment in the workplace, HR recordkeeping, wage and hour issues, affirmative action obligations, union avoidance, co-employment, independent contractors, and proper disciplinary and documenting procedures.  Dave has been a guest lecturer on a myriad of employment-related topics for the Michigan Chamber of Commerce since 2010, and has also spoken at the annual conference for Michigan SHRM.
---
Clark Hill
Clark Hill is a multidisciplinary, international law firm that draws on our attorneys' comprehensive industry and policy knowledge and a global network of industry advisors and subject-matter experts to provide innovative legal solutions and client-service excellence worldwide.