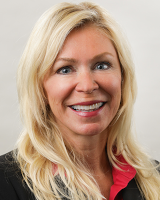 Jan M. West
Firm: Goldberg Simpson, LLC
Location: Prospect - KY
Norton Commons 9301 Dayflower Street




Prospect, KY 40059




USA
Tel : (502) 589-4440

Fax : (502) 581-1344

Email : jwest@goldbergsimpson.com

Jan Michele West has been a member of Goldberg Simpson since 2000. She practices in the areas of employment litigation and business/commercial litigation. Ms. West represents employers and employees in litigation regarding race, gender and age discrimination, sexual harassment, hostile work environment and disputes involving non-compete agreements, confidentiality agreements and employment agreements. She also represents employers and employees in EEOC claims.
A large part of her practice involves preventing clients from becoming involved in litigation. For example, she frequently advises employers prior to terminating employees as to their potential liability. She routinely reviews non-compete agreements for employees and also drafts and reviews employment contracts and employee handbooks. Jan advises employers regarding compliance with the Fair Labor Standards Act. Employers are required to properly classify employees as "exempt" or "non-exempt" from the minimum wage and overtime requirements of the statute and she advises employers as to whether they have properly classified employees and assists them in the event of an audit by the Department of Labor.  Jan also advises employers on compliance with other state and federal statutes including the Family Medical Leave Act and the Federal and Kentucky Civil Rights Acts.
Ms. West is an arbitrator and a member of the commercial arbitration panel and the consumer panel of the American Arbitration Association through which she has heard and decided numerous contract disputes. She is also a member of the National Board of Arbitrators of the FINRA (Financial Industry Regulatory Authority) and has represented clients in disputes between securities brokers/dealers and their customers.
Ms. West was honored by Business First in 2001 as one of "40 under 40" leaders under the age of 40 who are making significant contributions to the Greater Louisville area. She was a founding member and president of the Executive Women's Golf Association. Ms. West served as secretary of the National Association of Women Business Owners ("NAWBO") in 2001 and was elected vice-president in charge of membership in 2002. She was on the board of the Business and Professional Women in River City for two years. Ms. West served as co-chair of the Susan Komen Race for the Cure in Louisville in 1999 and was a board member of the Kentucky Shakespeare Festival for three years. In 2019, Ms. West was elected to the Clearpath Mutual Board of Directors, and was selected to be included in the 26th edition of The Best Lawyers in America in the practice area of Litigation – Labor and Employment. This selection is based on a peer review survey and Ms. West now ranks among the top 5% of private practice attorneys nationwide. Ms. West has been selected as a Kentucky Super Lawyer in business litigation for 2008-2016 and 2019-2021. Ms. West is also a member of the Louisville Zoo Foundation Board, the Girl Scouts of Kentuckiana Board of Directors, and the Western Kentucky University Board of Regents, where she serves as Board Secretary, Chair of the Academic Affairs Committee, and a member of the Nominating Committee.
Accolades
Honors: Delta Theta Phi
Business First's "40 under 40" leader in 2001
Peer elected top lawyer in Louisville
Featured in Louisville Magazine in 2016
EDUCATION
University of Louisville School of Law, J.D. (1990)
Western Kentucky University, B.A., Cum Laude (1987)
ADMISSIONS
Kentucky (1990)
U.S. District Court Western District of Kentucky (1991)
U.S. District Court Eastern District of Kentucky
U.S. Court of Appeals for the Sixth Circuit
---
Goldberg Simpson, LLC
"Family," "community" and "welcoming" are not words that might typically be used when describing a successful law firm. Yet, they are the perfect words to describe Goldberg Simpson. The culture is distinct and unexpected. Clients and associates alike discover a clear sense of community immediately upon walking into the offices in Louisville, Kentucky, and it's an environment that breeds longevity for both groups. The result is a staff that works in harmony with each other and their clients – in many cases, for decades.
This culture also breeds a natural connection to being involved in the Louisville community. Goldberg Simpson, as a firm, is involved in a number of civic and cultural areas. The firm also encourages attorneys to be involved, individually, in the culture as well. It is the philosophy of Goldberg Simpson that being an active part of the community allows us to serve our clients better.