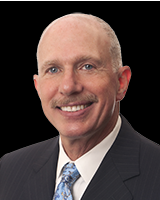 John S. Adler
Firm: Littler Mendelson P.C.
Location: San Diego - CA
501 West Broadway Suite 900




San Diego, CA 92101




USA
Tel : (619) 232-0441

Fax : (619) 232-4302

Email : jadler@littler.com

John S. Adler has an established practice in employment litigation, with extensive first chair state and federal court jury and bench trial experience in discrimination, harassment, retaliation, pay practices, civil rights, defamation and free speech, and breach of contract claims. His practice also includes federal and state court appellate advocacy and numerous first-chair oral appellate arguments in complex employment matters, the defense of contested claims in arbitrations, mediations and administrative hearings, and ongoing counseling and working with employers regarding workplace practices, workforce restructuring including The Worker Adjustment and Retraining Notification Act (WARN) and Cal-WARN Act compliance, problem-solving and discipline.
John's substantial litigation successes include obtaining defense verdicts in many jury and bench trials and arbitration proceedings, including cases involving claims of unpaid compensation, retaliatory/whistleblower termination, harassment, discrimination and the Equal Pay Act, and sexual assault and negligent hiring. He has also successfully prevented injunctive relief and damages sought in unfair competition and trade secret litigation. Recently, following several years of litigation, he obtained a complete defense verdict for a major national client following a two week federal court jury trial in a national origin/race discrimination and whistleblower case. In 2016, he was lead trial counsel in a ten-week California state court wage and hour class action trial. The trial had both jury and non-jury issues, and ended with a very successful result for our client. In another recent matter, he was lead trial counsel for a pharmacy chain client in a state court wrongful termination, FEHA sexual harassment and retaliation, and battery case and obtained a complete defense verdict following a six-day jury trial. In a matter concluded in June 2015, he was lead counsel obtaining a complete defense verdict in Arizona federal court for a major national company in a twenty cause of action False Claims Act, whistleblower wrongful termination and defamation case, which also included the award and recovery of over $100,000.00 in fees and costs by Littler's client. In a 2014 matter, John was lead counsel obtaining a complete defense award following a four-day state court arbitration hearing for a publicly-held national company in a matter alleging harassment and retaliation.
---
Littler Mendelson P.C.
We realize that in-house counsel, HR professionals and corporate executives do not just manage legal work; they are expected to be business partners and contribute to the organization's overall success. This means you need us to do more than just great legal work. You need us to be your strategic partners, as well as legal counselors who understand your industry and your business. Our lawyers need to help your organization make money, save money and present you with ideas to help you reduce cost, manage risk and succeed in your professional role.
That's why we run our business the way you run your business, making important investments in our firm, client relationships and the future of the legal profession. We understand your need for high-quality, cost-effective legal services.