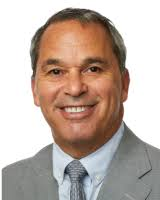 Mark E. Brossman
Firm: Schulte Roth & Zabel LLP
Location: New York - NY
919 Third Avenue




New York, NY 10022




USA
Tel : 212.756.2000

Fax : 212.593.5955

Email : Mark.Brossman@srz.com

Mark E. Brossman is co-head of the Employment & Employee Benefits Group. His areas of concentration include ERISA, employment discrimination, labor relations and related litigation. Mark is well known for his expertise in education law and representation of educational institutions including independent schools, colleges, universities, professional training programs and education-related associations. Mark is a frequent public speaker and author. He has served as an instructor at Columbia University Teacher's College and as a lecturer in the Cornell University ILR School's Labor Relations Studies Program.
Mark was named the "2022 Lawyer of the Year" for Employment Law – Management in New York City and "2020 Lawyer of the Year" in Labor Law — Management in New York City by The Best Lawyers in America, and is Premier Education Lawyers' exclusive attorney for New York. He is also listed in New York Super Lawyers and was recognized by both Human Resource Executive and Lawdragon as one of the 100 most powerful employment attorneys in America. Mark received the Cornell University School of Industrial and Labor Relations' prestigious Judge William B. Groat Alumni Award, the Emerald Isle Immigration Center's Robert Briscoe Award, membership in the Academy of Employee Benefit Authors, and the Lawyers Alliance for New York's Cornerstone Award (for outstanding pro bono service to New York nonprofit organizations), in addition to being the first recipient of LANY's Pro Bono Leadership Award. He also is active in several not-for-profit organizations and serves on the Board of Directors of New York University School of Law's Center for Labor & Employment Law, the Advisory Council of Cornell University ILR School, the Board of Trustees of Bard College, the Advisory Board of The Scheinman Institute of Conflict Resolution at Cornell University and is a trustee emeritus of the Montefiore Health System Inc.
Select Publications
"New Requirements for Employers Using Criminal Background Checks in New York City," SRZ Alert, Aug. 6, 2021
"The Mahanoy Area School District Supreme Court Decision: Impact on Private Schools," SRZ Alert, Aug. 4, 2021
"Update on NY HERO Act," SRZ Alert, July 21, 2021
"Updated Vaccination Guidance and New York Law Developments," SRZ Alert, June 11, 2021
"DOL Issues First Cybersecurity Guidance for Plan Sponsors," SRZ Alert, May 17, 2021
"What Employers Need to Know About the NY HERO Act," SRZ Alert, May 11, 2021
"COBRA Subsidies Under the American Recovery Plan Act of 2021 — What Employers and Plan Sponsors Need to Know," SRZ Alert, April 14, 2021
"Time Off for COVID-19 Vaccinations," SRZ Alert, March 29, 2021
"COVID-19 Updates," SRZ Alert, March 9, 2021
"What Are the Retirement Plan Dollar Limits for 2021?," SRZ Alert, Oct. 27, 2020
"Amendments to New York City's Paid Safe and Sick Leave Law," SRZ Alert, Oct. 13, 2020
"Insight: Contact Tracing Apps Can Trigger Workplace, Privacy Concerns," Bloomberg Law, July 7, 2020
"Qualified Retirement Plan Updates: The Changing Landscape for Communication with Participants," SRZ Alert, June 23, 2020
"Update: Employer Considerations for Returning to the Workplace," SRZ Alert, June 5, 2020
"Benefit Plan Updates (COVID-19)," SRZ Alert, May 20, 2020
"Back to the Future: Employer Considerations for Returning to the Workplace," SRZ Alert, May 18, 2020; republished in The Hedge Fund Journal, June 2020
"Videoconferencing: Tips for Schools to Navigate Security and Privacy Risks," SRZ Alert, April 14, 2020
"401(k) and 403(b) Plans Under the CARES Act: Implementing Special Employee Relief," SRZ Alert, April 3, 2020
"Tax-Qualified Retirement Plans Under the CARES Act (COVID-19)," SRZ Alert, March 30, 2020
"COVID-19 Legislation — Impact on Individuals," SRZ Alert, March 30, 2020
Select Speaking Engagements
"Political Activity in (and Out) of the Workplace," 24th Annual NYU School of Law Employment Law Workshop for Federal Judges, April 2021
"Legal Considerations for the Reopening of Schools," NYSAIS Webinar, August 2020
"Return-to-the-Office — Employment Issues Amidst the Pandemic," SRZ Webinar, July 2020
"Constituent Boards of Trustees: Faculty, Students and Parents," NAIS 2020 Annual Conference, February 2020
"Teacher Mom/Dad: Managing the Complexities of School Parents as Employees," NBOA 2020 Annual Meeting, February 2020
"Dealing with Pro-Se Claimants," American Arbitration Association and NYU Center for Labor and Employment Law, Addressing Challenges to Employment Arbitration, October 2019
"Come Work for Us: Employment Contract or Offer Letter?," NBOA 2019 Annual Meeting, March 2019
"Current Employment Issues," SRZ 28th Annual Private Investment Funds Seminar, January 2019
Distinctions
"Lawyer of the Year" in Employment Law – Management in New York City, The Best Lawyers in America, 2022
Exclusive Featured Attorney for New York, Premier Education Lawyers, 2020
"Lawyer of the Year" in Labor Law — Management in New York City, The Best Lawyers in America, 2020
The Best Lawyers in America, 2008-2022
New York Super Lawyers, 2006-2021
Lawyers Alliance for New York 15 Year Circle Honoree, 2014
Honoree, Basil Paterson Scholarship Program, 2014 (to provide tuition and support to home care workers pursuing technical or professional healthcare careers), 1199 SEIU Home Care Education Fund
WHEDco Pro Bono Leadership Award, 2014
New York State Bar Association Empire State Counsel Honoree, 2013-2014
Prior Experience
Chadbourne & Parke, 1986-1998
Co-head, Employment and ERISA Department
---
Schulte Roth & Zabel LLP
Schulte's employment & employee benefits practice is different from the industry norm. Unlike other law firms, we counsel and represent our clients with respect to the whole employment relationship.
Our ongoing guidance and advice emphasizes prevention. We provide technical advice to employers from the private and nonprofit sectors, educational and cultural institutions, as well as the trustees and administrators of pension and other employee benefit plans, on issues relating to a wide range of compensation and benefits arrangements. We recognize that many employment decisions require a strong understanding of employee benefits law and trends. Our understanding of the interrelationship of all areas of the law touching upon the employment relationship is a distinct benefit to our clients. Our holistic approach enables us to bring special insight to the employment issues and matters we address for our clients.
Our lawyers are experienced, highly skilled litigators who have successfully litigated important and novel issues under both employment and employee benefits law. This experience enables us to provide superior advice regarding many employment and employee benefits matters, from the creation and amendment of policies and benefit programs, to the structuring of mergers and acquisitions. Whether arguing in court, appearing before an administrative law judge, or making the case in a corporate boardroom, our lawyers are strong, capable advocates who regularly litigate the latest high-stakes employment and employee benefits issues.