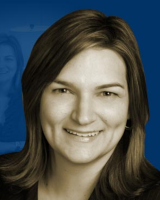 Shannon ("Missy") S. Spainhour
Firm: Davis Hartman Wright PLLC
Location: Asheville - NC
4 Long Shoals Rd. Suite B-461




Arden, NC 28704




USA
Tel : (828) 220-3634

Fax : (828) 220-3634

Email : mss@dhwlegal.com

Ms. Spainhour is a Member of Davis Hartman Wright PLLC based in the firm's Asheville office, NC and has been practicing labor & employment law on behalf of employers throughout North Carolina for over 17 years. She is the Chair of the firm's Labor & Employment practice group and a member of the firm's Litigation practice group.
Missy has handled litigation of numerous employment matters on behalf of employers throughout North Carolina federal and state courts and administrative agencies. Her litigation experience ranges in substance from employment discrimination matters to wage and hour matters (including class and collective actions under the Fair Labor Standards Act (FLSA)) to covenants not to compete/solicit and trade secrets matters.
Missy frequently conducts workplace investigations, both on behalf of clients and as an outside independent investigator. Her experience in conducting investigations includes discrimination, harassment, and retaliation complaints, as well as issues involving misconduct in the workplace, issues relating to payment and wage-hour laws, and other situations relating to employment and labor law.
Missy also provides advice and counsel to employers across North Carolina on a myriad of labor and employment issues. She is also a frequent speaker on various employment law topics, including training in the workplace.
Missy is also a North Carolina Superior Court mediator certified by the North Carolina Dispute Resolution Commission, and is a registered mediator in the United States District Court for the Western District of North Carolina as well.
Awards & Recognition's:
"AV" Peer Review Rating by Martindale-Hubbell
Recognized by Business North Carolina magazine as a member of the "Legal Elite" in the field of Employment, 2008, 2011-2014, 2019.
Premier Employment Lawyers Featured Attorney Asheville 2019 -2021.
Recognized by Super Lawyers magazine as a member of the Super Lawyers "Rising Stars" in 2012-2014; Recognized as a Super Lawyer in the field of "Employment and Labor" for 2019-2021
Recognized by Business North Carolina magazine as a member of the "Legal Elite" Women Lawyers, 2014.
Speaker, NC/SC Labor & Employment Lawyers Continuing Education Annual Meeting: "Class and Collective Actions under the FLSA and NC Wage and Hour Act," 2014.
Admissions and Professional Associations:
United States Supreme Court
United States Court of Appeals for the Fourth Circuit
United States District Courts for the Western, Middle, and Eastern Districts of North Carolina
North Carolina State Bar
Mecklenburg County (Charlotte) Bar, 2001-2013
Buncombe County (Asheville) Bar, 2013-present
North Carolina State Bar Association Member, Labor and Employment Section
Mecklenburg County Bar  Young Lawyers' Division, 2001-2010
---
Davis Hartman Wright PLLC
DAVIS HARTMAN WRIGHT PLLC is a boutique business law firm dedicated to providing the most effective and efficient legal counsel for every client. With offices from the mountains to the coast, we serve all areas of North Carolina and handle transactions and advise clients throughout the country.
Our attorneys share the common goals of knowing and understanding your business and legal needs, and earning your trust and confidence. We believe this to be the culture through which long-term relationships are developed and through which the best legal solutions are realized. We have distinguished ourselves among our peers and clients for providing widely recognized top quality legal services that exceed, rather than meet, expectations.
At DAVIS HARTMAN WRIGHT PLLC, our promise to you is the highest quality of legal representation, consistently delivered with responsive service and proactive communication. Our attorneys have studied at some of the country's best law schools and have practiced and trained at some of the country's best and largest law firms. We have chosen to live in picturesque communities and work in an intimate team setting, enabling us to offer our clients the skills and services expected from larger firms, with the nimbleness, flexibility and fairer pricing structure of a smaller firm.