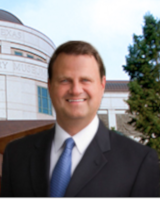 Ted Smith
Firm: Cornell Smith Mierl Brutocao Burton
Location: Austin - TX
1607 West Avenue




Austin, Texas 78701




USA
Tel : (512) 328-1540

Fax : (512) 328-1541

Email : tsmith@cornellsmith.com

Ted Smith is a Board-Certified Labor and Employment attorney who specializes in representing employers in all aspects of the employer-employee relationship, from training and advice to litigation and appeal. In particular, Mr. Smith has significant experience in litigating and counseling clients regarding federal and state employment statutes (including Title VII, the TCHRA, the FLSA, the ADEA, the ADA, ERISA, COBRA, the WARN Act, and the NLRB), as well as non-competition and trade secret matters, wrongful discharge matters, individual employee rights issues, retaliation under workers' compensation laws, and matters related to unions and individual employee arbitrations. His experience also includes addressing international employment issues.
Upon graduation from law school, Mr. Smith served in the United States Army Judge Advocate General's Corps, where among other aspects of his practice, he litigated federal labor and employment claims before the EEOC, the Merit Systems Protection Board, the Office of Special Counsel, and the Office of Special Complaints. Thereafter, he continued his Labor and Employment law practice at the national labor law firm of Littler Mendelson in Dallas, and then with the Austin office of Jenkens & Gilchrist. In 2003, Mr. Smith co-founded the law firm of Cornell Smith Mierl Brutocao Burton, LLP.
---
Cornell Smith Mierl Brutocao Burton
Founded in 2003 in Austin, Texas, we are committed to excellence in representing employers.
The firm was started by a group of experienced labor and employment lawyers who had practiced for years at large national firms. Over the last fifteen years, they have been joined by others to form what has become the oldest, multi-attorney, labor and employment law firm based in Austin, Texas. In a more focused boutique environment, Cornell Smith Mierl Brutocao Burton, LLP continues to provide excellent legal representation, but with even greater cost effectiveness.
Two of our attorneys are licensed to practice in California, as well as Texas, and routinely advise and speak on California employment law issues, providing added value and convenience for the many Texas employers who also have employees in California.
As attorneys committed to the finest legal representation available, each of our attorneys adapts to the clients' individual needs — whether that means defending a discrimination, retaliation, or wrongful discharge lawsuit, advising on day-to-day questions that arise under employment laws such as the Americans with Disabilities Act or Family & Medical Leave Act, or providing discrimination and harassment training.
Our depth of legal experience combined with a practical business approach to employment law issues has earned the loyalty of our clients.