Premier Employment Lawyers: your portal to the nation's leading employment attorneys and practice area news
 Employment law mediates the relationship between workers, employing entities, trade unions and the government. Collective labour law relates to the tripartite relationship between employee, employer and union. Individual labour law concerns employees' rights at work and through the contract for work. Employment standards are social norms for the minimum socially acceptable conditions under which employees or contractors are allowed to work.
Each year Premier Employment Lawyers (PEL) researches and recommends leading labour lawyers across the United States.  PEL lists only one attorney and firm in each city and inclusion to the guide is by invitation only.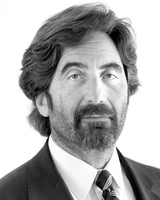 Led by Andrew Parker, Parker Daniels Kibort's employment litigation team has many decades of collective experience in delivering consistently successful results for its clients. Having represented some of the largest employers in the state of Minnesota and beyond, while also having represented scores of individual Plaintiffs, Parker Daniels Kibort provides [...]
On 11 August 2023, the US Equal Employment Opportunity Commission (EEOC) issued a Notice of Proposed Rulemaking (NPRM)1 to implement the Pregnant Workers Fairness Act (PWFA),2 a new law that protects the rights of pregnant and postpartum workers and applicants.3 With the NPRM, the EEOC is providing a framework for how it will interpret the PWFA, including its defined terms, while also highlighting
[...]
Illinois and Hawaii will join several states — including New York, California, Washington and Colorado — in requiring increased pay transparency in job postings. These changes will further affect how employers recruit and post open positions. New Illinois Law On Aug. 11, 2023, Illinois Gov. J.B. Pritzker signed into law House Bill 3129 / Public Act 103-0539, which amends the Illinois
[...]