Premier Employment Lawyers: your portal to the nation's leading employment attorneys and practice area news
 Employment law mediates the relationship between workers, employing entities, trade unions and the government. Collective labour law relates to the tripartite relationship between employee, employer and union. Individual labour law concerns employees' rights at work and through the contract for work. Employment standards are social norms for the minimum socially acceptable conditions under which employees or contractors are allowed to work.
Each year Premier Employment Lawyers (PEL) researches and recommends leading labour lawyers across the United States.  PEL lists only one attorney and firm in each city and inclusion to the guide is by invitation only.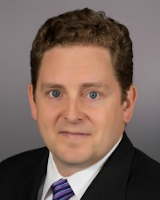 Bryan has practiced employment law in Chicago his entire 20+ career, representing predominantly employees for over half that time. He has helped employees successfully transition jobs and recover for their losses without ever filing legal claims. He also has helped employees win multi-million dollar verdicts and awards after litigating vigorously as part [...]
As we see the global economy take its first steps back to recovery, businesses may be concerned that some of their employees will be reluctant to return to work for a multitude of reasons. As an employer, you can support your employees, but there will always be some individual cases that presents a challenge. What should employers consider when preparing
[...]
On June 15, 2020, the U.S. Supreme Court published its opinion resolving three cases, Zarda v. Altitude Express, Inc., Bostock v. Clayton County, and EEOC v. R.G. &. G.R. Harris Funeral Homes, Inc. The question before the Court was whether Title VII of the Civil Rights Act of 1964, prohibiting discrimination in the workplace "because of sex," encompasses discrimination based on sexual orientation and gender identity.
[...]