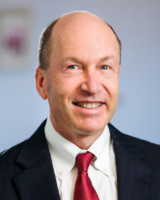 Alan Lescht
Firm: Alan Lescht and Associates, P.C.
Location: Washington - DC
1825 K Street, N.W., Suite 750




Washington, DC 20006




USA
Tel : (202) 463-6036

Fax : (202) 463-6067

Email : alan.lescht@leschtlaw.com

Described by clients as "exceptional" and "a true lawyer's lawyer", Alan Lescht has long been recognized as one of the best employment lawyers in Washington, DC. Newsweek Magazine, Washingtonian Magazine, Super Lawyers and Top Ten Leaders Program have featured Alan as one of the top employment lawyers in Washington, DC.
Alan Lescht has been successfully litigating employment discrimination, civil rights, and commercial litigation cases for more than 25 years. He is a founding partner of Alan Lescht and Associates, PC, where he oversees the firm's employment litigation and counseling practices.
Lescht has written extensively on employment law and been quoted in the Washington Post, Federal Employees News Digest, Lawyers.com, National Public Radio, CBS and ABC.
Mr. Lescht is an active member of the American Bar Association, the District of Columbia Bar Association, the National Employment Lawyers Association, and the Metropolitan Washington Employment Lawyers Association.
Mr. Lescht received a Bachelor of Arts degree, from George Washington University and he received a J.D. degree, from St. John's University. Mr. Lescht practiced in New York with Dreyer & Traub and later with Reid & Priest, in New York and Washington, DC, before founding his firm.
---
Alan Lescht and Associates, P.C.
Super Lawyers, Washingtonian Magazine, Top Ten Leaders Group and Newsweek Magazine have selected us as one of the premier employment law firms located in Washington, D.C. We are dedicated to the needs of employees, executives facing legal difficulties such as discrimination, contract disputes or civil rights violations. We represent both private sector and government employees.
Whether you have been a victim of discrimination or you are seeking to assert your contract rights, we will effectively present your case in or out of court. Our attorneys understand the importance of efficient legal solutions that are tailored to your needs. Some clients are interested in protecting their employment status, while others are pursuing financial recovery. We will take the time to understand your goals and present a legal solution that works for you.
Our Firm Has Experience Representing the Following Clients:
Employees in the private sector with claims of sexual harassment, disability, age discrimination,wrongful termination, or wage and hour disputes
Women who have suffered discrimination based on gender or pregnancy
Minorities who have suffered discrimination based on or race or national origin
Executives facing contract disputes regarding severance or non-compete agreements
Federal employees who have suffered discrimination or who are facing discipline or removal proceedings, denial of within-grade increases, issues affecting their security clearance, or grievances.
Our Dedication to Client-Service and Result-Driven Advocacy
In most employment law cases, important decisions are made at every stage leading up to litigation. Our attorneys will explore all of your options and alternatives to protect your interests and preserve your legal rights and claims. Whether you are an employee who faces sexual harassment or discrimination, or you are seeking to protect your federal job status, our attorneys will provide the legal advice, strategy and advocacy necessary to succeed in your employment law case.