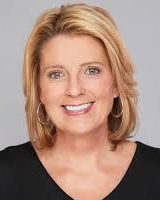 Angie Davis
Firm: Baker Donelson
Location: Memphis - TN
First Tennessee Building 165 Madison Avenue Suite 2000




Memphis, TN 38103




USA
Tel : 901.577.8110

Fax : 901.577.0893

Email : angiedavis@bakerdonelson.com

Angie C. Davis, a shareholder in the Firm's Memphis office and vice chair of the Labor & Employment Group, partners with clients on all aspects of employment issues.
Angie Davis provides business-savvy yet practical advice to clients facing challenging workforce issues involving discipline, termination, and leave issues under the ADA and FMLA. She also counsels clients through internal or state/ federal investigations involving claims of whistleblowing, harassment, discrimination and wage and hour issues. And, when these challenges turn into litigation, Ms. Davis regularly represents clients in state and federal courts throughout the country as well as before the DOL, EEOC and OSHA.
Ms. Davis assists clients in avoiding litigation by proactively keeping clients handbooks up to date and assists in creating well documented procedures for discipline and discharge including early out retirement programs and reductions in force. Additionally, a large part of Ms. Davis's practice is advising clients in the areas of employee discipline, discharge, pay equity, and leave issues along with general compliance with employment related state and federal laws such as the Fair Labor Standards Act, Title VII of the Civil Rights Act and the Age Discrimination in Employment Act.
Ms. Davis also spends a considerable amount of her time assisting clients with drafting employment agreements and writing (as well as advising employees as to the enforceability of) non-competes throughout the United Sates.
Ms. Davis excels in providing efficient, effective and practical advice to clients by recognizing not only the legal requirements, but also business needs and interests. Instead of providing a "yes or no" answer to the employer's situation, she outlines the legal requirements, the risks and benefits associated with compliance or noncompliance and a suggested strategy going forward given the needs of each company.
---
Baker Donelson
For 130 years, Baker Donelson has built a reputation for achieving results for our clients, both nationally and internationally, on a wide range of legal matters. While providing legal services is our focus, it is how we deliver them that sets us apart. Our goal is to provide clients with more than what they have come to expect from a law firm.
Baker Donelson commits to a deep understanding of a client's business, to enable us to anticipate clients' needs and assist in their decision-making processes. Because we offer consistent, knowledgeable guidance based on their specific goals and objectives, clients view us as a valued business partner. This allows them to focus on the growth and success of their businesses, confident their legal issues will be handled by an attentive, responsive team.
Our unique approach to providing legal and policy services is enabled by our extensive support structure. As the 57th largest law firm in the U.S., Baker Donelson gives clients access to a team of more than 750 attorneys and public policy advisors representing more than 30 practice areas, all seamlessly connected across 22 offices to serve virtually any legal and policy need. We provide to our clients a global network of local counsel and other professionals, and have helped our clients take advantage of global opportunities in more than 90 countries spanning six continents. Clients receive informed guidance from experienced, multi-disciplined industry and client service teams. Our federal and state public policy groups provide sound policy advice and comprehensive tracking services, keeping clients up-to-date on critical legislative and regulatory developments. Our diversity and women's initiatives ensure a welcoming and inclusive environment for our people, perspectives and experiences. Technology helps us operate more effectively and efficiently by providing instant access to client-specific information and other key resources.