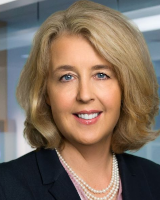 Daphne M. Anneet
Firm: Burke, Williams & Sorensen, LLP.
Location: Los Angeles - CA
444 South Flower St., Ste 2400




Los Angeles, CA 90071




USA
Tel : 213.236.0600

Fax : 213.236.2700

Email : DAnneet@bwslaw.com
Daphne Anneet is an experienced litigator, labor negotiator, and investigator.  Daphne is Chair of the firm's Diversity, Equity and Inclusion Committee and Vice-Chair of the firm's Labor and Employment Practice Group.  She has also served as a member of the firm's Management Committee.
A skilled litigator, Daphne has achieved excellent results for clients in state and federal court, as well as in arbitrations and administrative proceedings.  She represents public and private entities in matters ranging from class actions, discrimination, harassment, whistleblower retaliation, wage and hour, worker misclassification, pension, civil rights, unfair labor practice disputes, false claims, and disciplinary appeals.  As lead defense counsel in numerous class actions and complex litigation, Daphne has a proven track record of achieving successful results in a variety of creative and cost-effective ways.  A graduate of the LA County Bar Association's Trial Advocacy Project, Daphne has served as a pro bono prosecutor.
Daphne serves as the lead negotiator for employers during collective bargaining.  She has successfully negotiated challenging and sensitive issues such as contracting out of fire services and waste management services, salary and health benefit concessions, furloughs, layoffs, changes to retiree medical benefits, and changes to pension benefit formulas and contributions.  Daphne also has experience representing employers during fact finding proceedings.
As an investigator, Daphne has earned the distinction of Association of Workplace Investigators Certificate Holder (AWI-CH). She conducts independent investigations of complaints involving discrimination, harassment, retaliation, workplace misconduct, and alleged conflicts of interest.  She also enjoys training and has written and lectured on a wide array of employment issues for many organizations at their annual training conferences and conventions.
In recent years, Daphne has taken on the role of General Counsel to local commissions. She serves as General Counsel to the City of Coronado's Civil Service Commission.  She has also served as General Counsel to the Simi Valley Disciplinary Appeal Board.
A team builder and team player, Daphne brings together superior litigation skills and subject matter expertise within the firm to develop winning litigation strategies.  Daphne thrives on developing a deep knowledge of the client, its mission, structure and governance, practices and culture, and expectations of defense counsel.  Her success is rooted in her proactive approach and deep commitment to building strong relationships with every member of the defense team, providing regular client communication, and building consensus on the defense strategy.
Daphne received her Juris Doctor, magna cum laude, from Southwestern Law School, where she was awarded the Outstanding Woman Legal Graduate Award. She has been honored to serve on Southwestern's Board of Trustees.
Daphne is a Past Executive Committee Member of the Labor and Employment Law Section of the LA County Bar Association, an affiliate member of CALPELRA, and a member of the Association of Workplace Investigators.  She is a Past President of the National Association of Women Business Owners, LA Chapter.  She has supported her local community as a soccer coach and member of the boards of AYSO – American Youth Soccer Organization and MHS Arts Angels.
EDUCATION
J.D., magna cum laude Southwestern Law School
M.A., University of California, San Diego
B.A., Trinity College, University of Toronto
ADMISSIONS
State Bar of California
United States District Court for the Central District of California
AFFILIATIONS
California Public Employer Labor Relations Association, Affiliate Member
Association of Workplace Investigators
Labor and Employment Law Section of the LACBA, Past Executive Board Member
National Association of Women Business Owners-LA (NAWBO LA), Past President
---
Burke, Williams & Sorensen, LLP.
As it has for more than 90 years, Burke, Williams & Sorensen, LLP maintains a full-service employment law practice. Our lawyers understand the unique and relentless challenges facing both public and private employers in the complex and rapidly-evolving field of employment law and regulations. Our employment lawyers are skilled in advising employers on preventing employer-employee disputes, devising solutions to avoid litigation, handling administrative claims before state and federal regulatory agencies, and representing employers in disciplinary appeal proceedings and arbitrations.
When necessary, our litigators defend our employer clients in litigation, in state and federal courts throughout California, and in the State's appellate tribunals. We pride ourselves on a special expertise in the impact of emerging technology, including social media, on the relationship between employers and their employees. Our Labor and Employment Law practice group is dedicated to helping California employers solve their labor and employment issues in a strategic, creative, and cost-effective manner.
At home in the courtroom, at the bargaining table, and providing day-to-day preventive counseling and training, we provide expert advice and litigation skills as:
Trial Lawyers
Counselors
Labor Negotiators
Investigators
Trainers
We represent California employers in all aspects of employee-employer relations.
Burke, Williams & Sorensen, LLP is a dynamic and diverse firm, with deep roots in the California legal community. Our core mission is to develop and maintain our clients' trust by providing the highest quality legal counsel and advocacy.
With founders who figured prominently in both the development of the then "new" area of public law, and in the growth of the private business sector in the 1930s and 1940s, we are proud to continue those traditions today. And with attorneys as diverse as the great state in which we live and practice, we truly do represent the face of California.