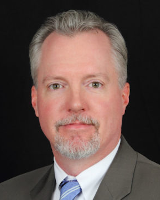 David R. Warner
Firm: Centre Law & Consulting
Location: Tysons Corner - VA
8330 Boone Boulevard, Suite 300




Tysons, VA 22182




USA
Tel : 703-288-2800

Fax : 703-288-4868

Email : dwarner@centrelawgroup.com

David Warner heads Centre Law & Consulting's litigation, audit, and investigation practices. He is a seasoned trial lawyer and counselor with more than twenty years of experience in the resolution and litigation of complex employment and business disputes before state and federal courts and agencies. His practice is particularly focused on the government contractor, nonprofit, and hospitality industries.
David routinely represents employers and individuals in litigation concerning alleged violations of Title VII, the ADA, ADEA, and other federal and state laws prohibiting discrimination and retaliation. In addition to day-to-day counseling on employment actions, David provides guidance concerning the design and implementation of effective and defensible application, hiring, promotion, and compensation practices, including conducting comprehensive audits of personnel practices to proactively identify and remediate issues that could give rise to class claims. David regularly negotiates employment agreements and severance packages on behalf of individual executives.
David has extensive experience representing government contractors in affirmative action, Davis-Bacon Act, and Service Contract Labor Standards (formerly the "Service Contract Act") compliance audits. He has also dealt extensively with the U.S. Department of Justice and offices of inspector general of several agencies, including the General Services Administration, with respect to audits and investigations concerning alleged fraud, False Claims Act, and Trade Agreement Act compliance issues. David routinely advises contractors with respect to bid protests, claims, and appeals. His commercial litigation experience includes representation of contractors in teaming agreement and subcontract disputes before federal and state courts, including piracy of employees, clients, and intellectual property.
Career Highlights
Defense jury verdict on behalf of government contractor accused of discrimination and retaliation arising out of termination of in-house attorney
Defense jury verdict on behalf of government contractor accused of violating USERRA when not converting temp-to-perm staff member to regular employment
Defeated class certification in nationwide race discrimination in promotions matter pending before the Equal Employment Opportunity Commission (EEOC)
Representation of multi-billion-dollar, food manufacturing company in successful resolution of OFCCP glass ceiling audit
Representation of aviation services contractor in Department of State Inspector General Investigation
Representation of AbilityOne contractor in Department of Justice and GSA Inspector General Investigation
Successful bid protest on behalf of air services company in $28 million acquisition
Successful bid protest intervention on behalf of aerospace contractor protecting awardee status in $190 million acquisition
Comprehensive equity analysis of management pay at Fortune 500 company, including implementation of remedial adjustments to employee compensation
Presentations
Service Contract Labor Standards (2016-2020)
A Risk Analysis Approach to Negotiating Terms and Conditions (April 2020)
Prime/Subcontractor Disputes According to Sun Tzu and The Art of War (March 2020)
Bid Protests and Compliance Updates (March 2018)
Bid Protests, Litigation, and Legislation, Annual Review: Hot Issues in Federal Contracting (March 2018)
Full Cost of Paid Sick Leave for Federal Employees, Contractors, Federal News Radio, (February 2018)
Advanced Employment Law for Federal Contractors (April 2016)
What Every In-House Counsel Needs to Know About Government Contracting (December 2015)
---
Centre Law & Consulting
Centre Law & Consulting's labor and employment attorneys provide day-to-day counseling and litigation representation to employers, with a particular focus on the government contractor and nonprofit industries.
Our attorneys represent and assist management in compliance efforts and assessment of risk associated with all aspects of the employee lifecycle, including recruitment and hiring performance management, compensation, complaint investigation and resolution, terminations and restructuring. We also regularly assist management and human resources departments in designing and implementing effective employment policies and practices and proactively identifying and resolving issues that could give rise to legal claims.