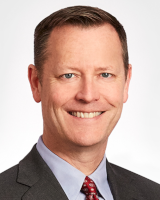 Eric H. Rumbaugh
Firm: Michael Best
Location: Milwaukee - WI
100 East Wisconsin Avenue, Suite 3300




Milwaukee, WI 53202




USA
Tel : 414.225.2742

Fax : 414.277.0656

Email : ehrumbaugh@michaelbest.com

Eric advises clients in all areas of labor and employment law. With a practice that is national in scope, he is particularly active in litigating matters involving trade secrets, non-competition agreements and related disputes.
Eric has a nationally recognized practice in the area of contingent labor and regularly prepares and reviews policies, procedures and contracts and litigates contested matters for users and providers of temporary employees, consultants, independent contractors and other contingent talent. Eric also counsels public and private colleges and universities on student and faculty issues, contracting and other matters, as well as in a wide range of state and federal litigation matters.
As Coordinator of the firm's Trade Secret and Non-competition Group, Eric advises clients on litigation and litigation prevention strategies, contract drafting and review, and trade secret protection practices. Eric is a prominent national speaker and writer and regularly presents and writes on employment law topics.
---
Michael Best
Good employer-employee relations are essential to the success of any business. Our nationally recognized Labor and Employment Relations group, one of the largest in the Midwest, helps clients throughout the country make employment-related decisions and plan for the future.
Michael Best offers a comprehensive range of services in labor, employment, and employee benefits law. Chambers USA notes that our "market-leading" group has "a deep bench of experienced practitioners," who clients say are "at the top of the game."
We take pride in understanding your organization and its needs – whether it is publicly held or nonprofit, private or public sector; and whether your workforces are large or small, white- or blue-collar, unionized or union-free.
We counsel clients at the earliest stages of employment-related decision-making, and we help clients develop and maintain workable employment policies, practices, and procedures that comply with always evolving legal requirements. Our customized training programs can help you foster compliance, management skills, and positive employee relations.
Clients turn to us for timely solutions, proactive advice, and goal-oriented advocacy with respect to all of their employee relations needs, whether in the courtroom, during strategic planning, or at the bargaining table. We are dedicated to helping employers anticipate and plan for change, manage risk, resolve conflict, and protect their interests.
For clients with international operations, our exclusive affiliation as Wisconsin's only member of the Employment Law Alliance can help provide seamless, cost-effective services in more than 120 countries including the U.S. and Canada. And for those interested in policymaking, our participation in employment law–focused committees established by the U.S Chamber of Commerce can give you a stronger voice with the federal government.