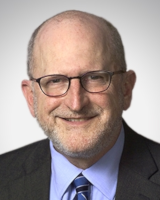 Fred Gants
Firm: Quarles & Brady
Location: Madison - WI
33 East Main Street Suite 900




Madison, Wisconsin 53703




USA
Tel : (608) 283-2618

Fax : (608) 294-4913

Email : fred.gants@quarles.com

Fred Gants is a member of the firm's Labor & Employment Practice Group. As a management lawyer, he has used his background and experience to represent companies in a variety of matters, including defense of discrimination complaints, employer counseling, traditional labor including collective bargaining and unfair labor practice charges, and representation on OSHA matters and citations. Fred has represented employers in courts and before state and federal agencies, including the National Labor Relations Board and Occupational Safety and Health Administration, across the country.
Representative Experience
Defense of a wholesale distributor before the Wisconsin Supreme Court, in which it was held that a terminated employee suing for breach of contract may not bring a lawsuit in tort for misrepresentation, and that a wrongful discharge lawsuit cannot be brought where an at-will employee is terminated for failing to sign a noncompete agreement.
Successful defense of an age discrimination claim for a large nonprofit organization.
Successful negotiation of collective bargaining agreements for employers that include significant production and profit incentives.
Successful representation of employer through 5-month strike and defense of numerous unfair labor practice charges.
Investigation of death and dismissal of OSHA citation.
---
Quarles & Brady
For 125 years, Quarles & Brady LLP has provided quality legal services to a wide range of industries on a national stage. We've strived to learn our clients' businesses—to see the horizons through their eyes. We don't just counsel, but invest in the success of each client, partnering with them to achieve their business goals. This dedication and investment is what sets Quarles & Brady apart: we provide a true partnership, in every sense of the word.
Quarles & Brady is a multidisciplinary AmLaw 200 legal services provider with about 500 attorneys practicing at the top of the profession in Chicago, Indianapolis, Madison, Milwaukee, Minneapolis, Naples, Phoenix, Scottsdale, Tampa, Tucson, and Washington, D.C. Our national presence allows us to draw upon a group of highly skilled attorneys from all across the country to ensure the right people are working on our clients' matters. We have extensive experience working with the full industrial gamut, from cutting-edge technology to traditional manufacturing, and we have developed an extensive network of relationships with international legal counsel around the world, allowing us to effectively handle important matters for our clients on a global scale.
Our clients include major national and multinational corporations, technology companies, educational and research institutions, municipalities and government agencies, charitable organizations, industry executives, and high-net-worth individuals. They are industry leaders in technology, energy, financial services, health care, insurance, pharmaceuticals, real estate, and manufacturing, to name just a few.