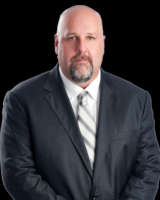 Gary F. Lynch
Firm: Carlson Lynch
Location: Pittsburgh - PA
1133 Penn Avenue 5th Floor




Pittsburgh, PA 15222




USA
Tel : (412) 322-9243

Fax : (412) 231-0246

Email : glynch@carlsonlynch.com

Gary F. Lynch handles complex and class litigation on behalf of employees and consumers.  In his 29 years of practice, Gary has established a national practice in the areas of employee wage rights, privacy rights, data and cyber-security, and consumer protection.  In 2012, Gary served as Counsel of Record for the plaintiff-respondent in the United States Supreme Court case captioned Symczyk v. Genesis, a wage and hour collective action which addressed the ability of a defendant to moot a plaintiff's claim.  In 2018, Gary served as lead counsel for the plaintiffs in the Pennsylvania Supreme Court case captioned Dittman v. UPMC, an employee class action in which the PA Supreme Court recognized an employer's duty to reasonably safeguard electronically-stored employee data.
As a founding partner of Carlson Lynch, Gary has handled more than 100 class actions, in numerous federal and state courts throughout the country involving federal and state wage and hour laws, as well as various consumer protection and data privacy claims. Gary has achieved numerous multi-million dollar recoveries on behalf of plaintiff classes and has obtained significant favorable court decisions in the wage and hour, data privacy and cyber-security areas.  Gary has been selected by various federal courts to serve as lead counsel in multi-district litigation, including In re Equifax Data Security Breach, In re Home Depot Data Security Breach, and In re FedLoan Student Loan Servicing.   Gary is a frequent local and national lecturer on wage and hour issues, as well as privacy and data security.
In Gary's words: "These days, individual citizens entering the American marketplace, whether as employees or consumers, often find themselves in a completely powerless bargaining position. While policy makers have attempted often to level the playing field on which goods, services and labor are traded, these governmental policies, which are intended to restrain business from acting in a fundamentally unfair manner, remain ineffective unless and until they are meaningfully enforced. In my law practice, I view my role as assisting that enforcement process. I represent the "little guy" in the American marketplace. Given that my one grandfather worked in a steel mill and the other in a coal mine, my job is consistent with both the heritage of my family and the Western Pennsylvania region of our country where I was born and raised, where I raised my children, and where I continue to live. I believe in what I do."
---
Carlson Lynch
Carlson Lynch is a small firm with a big purpose – to employ the same level of sophistication that the country's largest law firms muster on behalf of their institutional clients on behalf of individual consumers and employees who might otherwise lack the means to purchase that level of sophistication in the legal marketplace. Carlson Lynch, a national "boutique" law firm with sixteen attorneys and offices in Pittsburgh and San Diego, traces its roots to, and is premised upon, the tension between our country's unparalleled promise of capitalism and the collateral damage that is wrought when the titans of industry and finance fail to follow the rules of the marketplace. Carlson Lynch was conceived as a law firm to provide a voice for those individuals who are harmed when capitalism shrugs.
Attorneys at Carlson Lynch litigate complex class-action matters involving consumer fraud, data breach, privacy and cyber-security, labor and employment, disability access, and wage and hour laws, in federal and state courts throughout the country. The firm is a nationally-recognized leader in the privacy and cyber-security area, and has positioned itself as one of the nation's top law firms pursuing the rights of the disabled with regard to public accommodation accessibility.