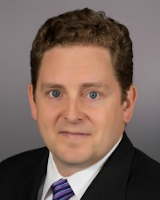 J. Bryan Wood
Firm: The Wood Law Office, LLC
Location: Chicago - IL
303 West Madison St. Suite 2650




Chicago, IL 60606




USA
Tel : 312-554-8600

Fax : 312-674-7552

Email : bryan@jbryanwoodlaw.com

Bryan has practiced employment law in Chicago his entire 20+ career, representing predominantly employees for over half that time. He has helped employees successfully transition jobs and recover for their losses without ever filing legal claims. He also has helped employees win multi-million dollar verdicts and awards after litigating vigorously as part of a team of attorneys. And he has helped companies comply with employment laws and defended wrongful termination actions.
Bryan quit his first grocery store job after being refused a raise up to minimum wage and being told he was still expected to (illegally) operate the meat grinder (he was underage). He later drafted the employee handbook at his college grocery store job – working his way up from stocker to shift supervisor. He's always been passionate about ensuring equality and civil rights – studying those issues extensively in college.
After law school, good lawyers at Seyfarth Shaw convinced Bryan he could help protect employees' civil rights best as the employer's lawyer – like they did. It made sense – if you help write the policies and advise about the decisions enforcing them, you can ensure the law is followed and promote equality.
At Seyfarth Shaw, Bryan represented employers ranging from small, privately held businesses to large, publicly traded Fortune 500 companies in various types of employment matters. But, as a young lawyer, those company's leaders weren't exactly calling him for his thoughts on what they should be doing.
Impatient, Bryan left Seyfarth Shaw for Stowell & Friedman, Ltd. – an employment discrimination class action firm – and quickly found himself face-to-face with General Counsel at major corporations discussing systemic changes that could benefit their companies' employees AND the bottom line. He also saw how quickly executives' careers could be ruined because they opposed illegal activities – and learned how to counsel them to protect their careers without turning a blind eye to discrimination or injustice they or others were experiencing.
After several years at Stowell & Friedman, Ltd., Bryan decided to start his own practice – now known as The Wood Law Office, LLC. There, Bryan tries to have his cake and eat it, too – he advises companies on how to uphold the law and avoid risk through smart business decisions. He helps employees protect their careers and compensation while still making positive changes and being free from discrimination and retaliation. And – when it's the best option (or sometimes the only option), he helps his clients fight hard in litigation – for years if necessary – to try to expose injustice, inequality or illegality.
Except when he's at home. Then he's just trying to be a good parent, a good husband, and a good neighbor.
Admissions
Illinois (1999)
United States Court of Appeals Seventh Circuit (2014), Sixth Circuit (2001)
United States District Courts N.D. Ill. (1999), C.D. Ill. (2002) S.D. Ill. (2000)
Bar Associations
National Employment Lawyers Assoc. (2005 – present)
NELA-Illinois (2006 – present)

Board Member (2008-Present)
Officer (2014-Present)
Practice Resources Comm. Co-Chair (2009-Present)

Illinois State Bar Association (2007 – present)

Labor & Employment Section

Chicago Bar Association (2004 – present)

Co-Chair, Labor & Employment Committee (2011-2013)
Class Litigation Committee

Federal Bar Association (2013 – present)
American Association for Justice (2014 – present)
American Bar Foundation – Fellow (2018-present)
Organizations
Lawyers Committee for Civil Rights of Chicago, Inc. (2015 – present)
National Association for the Advancement of Colored People (2001 – present)
Southern Poverty Law Center (2005 – present)
American Civil Liberties Union (ACLU) (2001 – present)
---
The Wood Law Office, LLC
Finding a path through any difficult situation is hard. Whether considering an employment or severance agreement or battling discrimination or retaliation, as an employee you have rights. As a manager, you have obligations because in many situations you can be personally liable for your company's violations of employment laws. Either way, you have options.
Bryan Wood, lead attorney at The Wood Law Office, LLC, is a Chicago employment attorney who concentrates in helping protect employees' civil rights by ensuring employees and managers understand their rights, obligations and options.
Years of experience representing employers – including municipalities, small businesses and Fortune 500 companies – allows for unique insight into legal issues employees and employers face.
And years of experience representing employees in negotiations, mediations, arbitrations and court proceedings – including class actions – allows for dependable, dedicated and determined representation in all Chicago employment law matters.