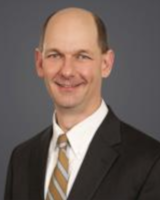 James C. Pennington
Firm: Ogletree Deakins
Location: Birmingham - AL
420 20th Street North Suite 1900




Birmingham, AL 35203




USA
Tel : 205-328-1900

Fax : 205-328-6904

Email : james.pennington@ogletree.com

Mr. Pennington is the Managing Shareholder and a founding member of the Birmingham Office of Ogletree Deakins. For more than two decades, he has represented employers in a wide range of labor and employment law matters, including administrative agency charges, federal and state court litigation, union campaigns and collective bargaining.
Mr. Pennington strives to help employers achieve peaceful, productive workplaces. He helps employers avoid workplace disputes by providing management training and developing defensive documentation such as effective employee handbooks, dispute avoidance and resolution policies, and drug and alcohol testing policies and procedures. He is well-known for helping employers navigate through the difficult intersections of disabilities and leave laws.
Mr. Pennington's litigation experience includes matters such as employment discrimination, disabilities, wage and hour disputes, FMLA, restrictive covenants and trade secrets, labor strikes, executive compensation, employee benefits, first amendment and due process and other constitutional issues. He has also arbitrated many discipline and labor contract arbitration matters before labor arbitrators. A founder of the firm's Higher Education Practice Group, Mr. Pennington has extensive experience representing colleges and universities in matters related to labor, employment, academic policies and student discipline.
---
Ogletree Deakins
At Ogletree Deakins, we understand that clients have choices among labor and employment counsel. Why choose Ogletree Deakins?
We represent employers.
We represent employers of all sizes and across many industries, from small businesses to Fortune 50 companies.
We provide coverage throughout the United States, and in Canada, Mexico, and Europe.
We have 53 offices, located in 30 states, the District of Columbia, the U.S. Virgin Islands, and in Canada, Mexico, and Europe.
Our lawyers are admitted to practice in over 45 states, the U.S. Virgin Islands, Puerto Rico, England, France, Germany, Australia, Mexico, and Canada.
We strive to provide consistent, client-focused representation in accordance with our Client Pledge.
Our attorneys pledge to provide our clients with value, innovation, quality, collaboration, and effective communication.
We offer rates and rate structures that meet clients' needs.
We have representation agreements with major corporations based on alternative fee arrangements structured for their situations.
We routinely offer tailored alternative fee arrangements to interested clients.
We are committed to diversity.
We believe our diverse group makes us better—as lawyers, and as people.
Our lawyers are involved in numerous diverse bar associations and programs.
We offer value-added client service.
We provide multiple seminar programs, briefings, and webinars for our clients.
We keep our clients updated with newsletters and e-alerts on new developments.
We conduct client assessment surveys to assess and improve our performance.
We offer distinguished labor and employment counsel.
We are proud that our firm was named the "Law Firm of the Year" in the Litigation – Labor & Employment category in the 2019 U.S. News – Best Lawyers® "Best Law Firms" rankings.
We have more than 225 attorneys listed in the 2019 edition of Best Lawyers.
Our lawyers have received many other accolades for their experience in labor and employment law.