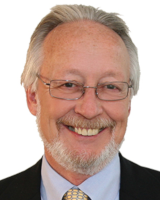 John E. Duvall
Firm: FordHarrison
Location: Jacksonville - FL
225 Water Street, Suite 710




Jacksonville, Florida 32202




USA
Tel : 904-357-2000

Fax : 904-357-2001

Email : jduvall@fordharrison.com

John Duvall principally focuses his practice on trying all forms of labor and employment litigation as well as representing employers in wage and hour matters.
He has experience representing employers in discrimination, harassment, non-compete, trade secret, breach of contact, employee privacy and wrongful termination disputes. He has additional experience in collective bargaining as well as human resource risk-management and compliance.
John is a member of the Section on Urban, State and Local Government Law, the Administrative Law Section and the Labor and Employment Law Section of the American Bar Association. He is a member of the Labor and Employment Law Section, the Local Government Law Section and the Administrative Law Section of The Florida Bar.
John is involved in numerous nonprofit and charitable organizations in the Jacksonville community. He is also a pro bono publico attorney with Jacksonville Area Legal Aid, Inc.
While at Mercer University, John was Editor-in-Chief of the Mercer Law Review. He was a recipient of the Charles Elihu Nadler Writing Award and the CJS Award for Contributions to Legal Scholarship. He writes an annual article for the Mercer Law Review on recent employment law decisions and has written numerous other articles for a variety of other publications on various labor and employment law topics.
---
FordHarrison
We have nearly 200 lawyers in 29 offices across the country, including three affiliate offices. Adhering to the principles of the FH Promise, our attorneys strive to provide clients with sound legal advice, practical counseling and excellent client service.
FordHarrison attorneys understand that organizations must operate in a highly regulated, litigious business climate. We help employers minimize the legal risks involved in making employment decisions without compromising business needs. Our attorneys work with clients to devise strategies to lessen the risks associated with employee claims and ensure compliance with federal and state labor and employment laws and regulations. Our diverse legal team allows us to provide cost-effective, quality service in all areas related to labor and employment law.
FordHarrison provides current, relevant information to our clients through a variety of resources, such as our SourceBook, legal alerts, events and webinars. These resources provide valuable preventive maintenance tools to help clients understand the numerous state and federal labor and employment laws.
FordHarrison combines skilled lawyers, a national presence, a unique commitment to client service, and strong programs of diversity and mentoring, to create one of the leading law firms in the nation. Our firm lives by its dedication to excellent client service.