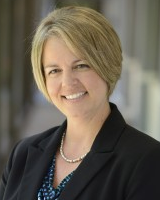 Kerrie R. Heslin
Firm: NUKK-FREEMAN & CERRA, P.C.
Location: Chatham - NJ
Executive Center 26 Main Street, Suite 202




Chatham, New Jersey 07928




USA
Tel : 973.665.9100

Fax : 973.665.9101

Email : kheslin@nfclegal.com

Kerrie R. Heslin has an expertise in employment and labor matters for management. Ms. Heslin devotes a majority of her practice to the litigation of employment matters involving discrimination, retaliation, whistleblower claims, wage and hour and benefits issues on behalf of employers.  She handles counseling and litigation involving workforce reductions, ERISA, COBRA, FMLA, FLSA HIPAA and NLRA issues. Ms. Heslin also counsels clients on diverse employment issues, such as training, hiring and firing of employees, employment agreements, separation agreements and releases, restrictive covenants, policies and employee handbooks.
She litigates matters in state and federal court and before administrative agencies, including state and federal EEO agencies, the DOL, FINRA, OSHA and NLRB.  In addition, Ms. Heslin handles all aspects of labor matters, including negotiation of collective bargaining agreements, arbitration of grievances, union avoidance training and pension fund withdrawal liability.
Honors and Awards
National Association of Minority & Women Owned Law Firms (NAMWOLF), Board Member
Women Presidents' Organization (WPO), Board Member
Selected as Exclusive Featured Attorney for Chatham NJ, Premier Employment Lawyers 2020
Selected as a WPO Women 2 Watch member, 2019
Recognized by Best Lawyers® since 2018
Listed in Super Lawyers®
"Top 100", New Jersey Super Lawyers®, 2013 – 2020
"Top 50 Women", New Jersey Super Lawyers®, 2012 – 2020
Employment & Labor, 2009 – 2018
Employment Litigation Defense, 2017, 2019 – 2020
Listed in Chambers USA Guide to America's Leading Law Firms, Labor & Employment, 2010 – 2017
Named a "Woman of Professional Distinction" by the Executive Women of New Jersey, 2010
Garden State Woman of the Year, Professional Services, Garden State Woman Magazine, 2009
Recent Speaking Engagements
Legal Guidelines for Workplace Re-Entry, Women President's Educational Organization June, 2020
"Identifying High Performers to Increase Your Hiring Success", Edward Jones June, 2020
"COVID-19 Return to Work Checklist", National Association of Professional Organizers NY, May, 2020
"Anticipating and Preparing for COVID-19 Employment Litigation", Nukk-Freeman & Cerra, P.C. webinar, May 2020
"COVID-19 Awareness – Employment Law Q&A #2", Nukk-Freeman & Cerra P.C. webinar, April, 2020
"COVID-19 Update", Executives Association of New Jersey, April 2020
"COVID-19 Awareness – Employment Law Q&A", Nukk-Freeman & Cerra, P.C. webinar, March 2020
"Impact of a Pandemic – HR Practices" webinar, Women President's Organization, March 2020
"Keeping up with Employment Laws: What Every NY Employer and Employee Need to Know", RBWN, Nanuet, NY, March 2020
"Overview of Most Significant Judicial Decisions & Legislative Updates", Nukk-Freeman & Cerra PC Hot Topics in Employment Law Seminar, November 2019
"New York Employment Law Changes", WPO – NY 3, March 2019
"Why and How to Hire an Attorney for Your Business", WPEO Sage Advice Program, February 2019
"Preventing Scandals – Zero Tolerance for Zero EQ in the Legal Practice and at Trial", NAMWOLF Driving Diversity & Leadership Conference, February 2019
"Tackling Pay Equity", Nukk-Freeman & Cerra, PC, In-House Counsel Seminar, October 2018
"NJ Pay Equity Law: Everything You Need To Know About Conducting a Pay Equity Audit", Nukk-Freeman & Cerra, PC Webinar, June 2018
"Managing Communications When Faced with a Harassment Claim", Nukk-Freeman & Cerra, PC Webinar, April 2018
---
NUKK-FREEMAN & CERRA, P.C.
Acknowledged as one of the top employment law firms in the New York Metropolitan Area, NFC provides a progressive, creative and forward thinking approach to the practice of employment law.
Staffed with highly experienced employment attorneys in the field and a robust support team, we deliver superior work product and incomparable client service.
NFC attorneys have litigated thousands of cases and handled appeals at all levels in state and federal courts and before administrative agencies. Our substantive knowledge encompasses all areas of employment and benefits law.
In addition, we have an entire team dedicated to developing meaningful and impactful employment law training. We work vigorously to counsel our clients on the most effective preventative measures.