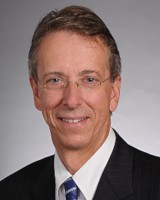 Kevin J. Hamilton
Firm: Perkins Coie LLP
Location: Seattle - WA
1201 Third Avenue Suite 4900




Seattle, Washington 98101-3099




USA
Tel : 206.359.8741

Fax : 206.359.9741

Email : KHamilton@perkinscoie.com
Kevin J. Hamilton focuses his practice on labor and employment counseling and litigation. Mr. Hamilton has addressed, through counseling, negotiation, or litigation, a broad range of key issues critical to the modern workplace. Mr. Hamilton has extensive experience with non-competition, trade secret, discrimination, multiple plaintiff and wrongful discharge litigation. Mr. Hamilton chairs the firm's nationally-recognized Retail & Consumer Industry practice, including more than 260 lawyers throughout the firm who focus on issues across the spectrum confronting the retail and consumer products industry.
Mr. Hamilton has worked closely with a wide variety of clients on employment-related issues, including Starbucks, Microsoft, Vulcan Inc., Eddie Bauer, The Boeing Company, Intellectual Ventures, Puget Energy, Amazon.com, F-5 Networks, Outdoor Voices, Alpha Technologies and J.Crew, among others.
In addition, Mr. Hamilton has deep experience with election and political law, including recounts, election contests, redistricting, Voting Rights Act litigation, campaign finance issues, and the administration of elections. Mr. Hamilton has represented numerous candidates in statewide recounts, including North Carolina Governor Roy Cooper (2016), Virginia Attorney General Mark Herring (2013), Minnesota Governor Mark Dayton (2010), Minnesota Senator Al Franken (2008), Washington Governor Christine Gregoire (2004), and Washington Senator Maria Cantwell (2000). Mr. Hamilton represented both Senator Franken and Governor Gregoire as trial counsel in election contests in 2005 (Gregoire) and 2009 (Franken).
Mr. Hamilton has represented Democrats in litigation challenging congressional and state legislative redistricting plans in Texas, Florida, Virginia, Ohio, Nevada, Minnesota, New York, North Carolina and elsewhere. In the 2016 election cycle, Mr. Hamilton was involved in litigation over voter registration deadlines in Florida, North Carolina and Arizona.
---
Perkins Coie LLP
Perkins Coie is a leading international law firm that is known for providing high value, strategic solutions and extraordinary client service on matters vital to our clients' success. With more than 1,000 lawyers in offices across the United States and in Beijing, Shanghai and Taipei, we provide a full array of corporate, commercial litigation, intellectual property and regulatory legal advice to a broad range of clients, including many of the world's most innovative companies and industry leaders as well as public and not-for-profit organizations.