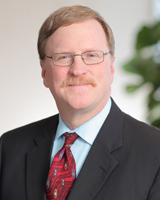 Patrick M. Muldowney
Firm: Baker & Hostetler LLP
Location: Orlando - FL
SunTrust Center, Suite 2300 200




Orlando, FL 32801-3432




USA
Tel : 407.649.4002

Fax : 407.841.0168

Email : pmuldowney@bakerlaw.com

Pat Muldowney advises and represents private- and public-sector management clients in connection with traditional labor and employment law issues. Pat's nationwide practice includes the defense of employers in class/collective actions, as well as in lawsuits filed by individual plaintiffs and administrative actions filed with the National Labor Relations Board, U.S. Equal Employment Opportunity Commission and Florida Commission on Human Relations. Pat also provides legal advice to clients relating to their dealings with unions. Dedicated to assisting his clients, whether in litigation or when they are in need of advice, Pat places a high premium on responsiveness and practices with a sensitivity to his clients' business needs.
In addition to having a busy law practice, Pat is an adjunct professor at Rollins College, where he teaches a course on labor and employment law in the Master of Human Resources program.
---
Baker & Hostetler LLP
BakerHostetler, one of the nation's largest law firms, represents clients around the globe. With offices coast to coast, our more than 940 lawyers litigate cases and resolve disputes that potentially threaten clients' competitiveness, navigate the laws and regulations that shape the global economy, and help clients develop and close deals that fuel their strategic growth.
We have five core practice groups: Litigation, Business, Employment, Intellectual Property, and Tax. Within these groups are several large specialty practices, including antitrust, bankruptcy, healthcare, energy, middle market mergers and acquisitions, complex commercial litigation, data privacy and security, patent prosecution and international tax. Our attorneys have broad knowledge and experience in many industries, including energy, media, manufacturing, healthcare, financial services and insurance, consumer products, and hospitality.
We distinguish ourselves through our commitment to the highest standard of client care. By emphasizing an approach to service delivery as exacting as our legal work, we are determined to surpass our clients' expectations.
Our firm was founded on three core principles: to develop and sustain mutually beneficial, long-term relationships with each of its clients; to provide timely, responsive, and high quality legal services; and to be generous with both time and money to the communities where we work. We have consistently nurtured a collegial approach among our lawyers, assuring effective teamwork in handling client work, while maintaining a culture of providing exceptional legal counsel with a clear focus on value. We are committed to the continuous development of our people and of the resources essential to delivering effective and distinctive legal services worldwide.