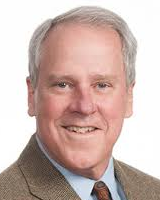 Raymond M. Deeny
Firm: Sherman & Howard L.L.C.
Location: Colorado Springs - CO
90 South Cascade Avenue Suite 1500




Colorado Springs, Colorado 80903




USA
Tel : 719.448.4016

Fax : 719.635.4576

Email : RDeeny@shermanhoward.com

Raymond Deeny is a leading national employment lawyer, he combines a robust practice in traditional labor law with unrivaled success in federal and state court jury trials on employment-related claims. Each year, Ray arbitrates 50 or more cases across the country, participates in numerous NLRB proceedings, and represents companies in three to four employment-related trials. The vast majority of his trials are presented to juries and result in pro-employer verdicts. Ray has been lead counsel in numerous class and collective actions, including defending litigation brought by the EEOC. Ray also advises nationally known employers on labor- and employee-relations matters ranging from collective bargaining, discipline, and management policies, to layoff and discharge. Ray has built his expertise in this broad combination of practice areas over 40 years of management representation.
Honors And Awards
Premier Employment Lawyers 
Featured Attorney Colorado Springs 2019
Top Attorney – Employment Law
Colorado Springs Style Magazine
2014, 2017-2018
Super Lawyer
Super Lawyers
2006 – 2018
Best Lawyer
Best Lawyers in America
2012-2019
Band 2 – Labor & Employment (Colorado)
Chambers USA
2004-2018
People's Choice, Best Employment Lawyer for Defendants
Law Week Colorado Barrister's Best
2017
Lawyer of the Year  – Labor Law Management (Denver, CO)
Best Lawyers in America
2012, 2013, 2019
---
Sherman & Howard L.L.C.
Sherman & Howard L.L.C. is a regional firm with a national practice. Our over 180 lawyers serve a broad range of clients, including individuals, privately held businesses, multi-national corporations and government entities. We also provide counsel to in-house legal departments and to other law firms that require our distinctive experience. Our multidisciplinary attorney teams coordinate between practice groups and offices to provide the scope and depth of legal skill necessary to serve our clients most successfully.
Our client relationships are built on a shared vision that creates and sustains not only individuals, but also organizations with long-term commitments to their communities, their shareholders and their employees. The attorneys and staff at Sherman & Howard are proud to continue the Firm's long tradition of providing high-quality legal and business solutions.