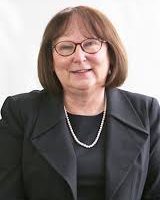 Rebecca J. Wilson
Firm: Peabody & Arnold LLP
Location: Boston - MA
Federal Reserve Plaza 600 Atlantic Avenue




Boston, MA 02210




USA
Tel : 617.951.2100

Fax : 617.951.2125

Email : RWilson@peabodyarnold.com

Rebecca is a trusted counselor, thoughtful problem solver, and passionate advocate for her clients. As a management-side employment lawyer, Rebecca has represented a number of employers and business owners for many years, as their businesses have grown and as they have adapted to changing business conditions. Rebecca counsels clients on all aspects of their relationships with employees and offers practical solutions to resolving workplace disputes. Her practice also includes working with clients to develop policies and practices to mitigate the risk of an employment practices claim, including offering compliance advice on the myriad of state and federal laws concerning the employment relationship, drafting employee handbooks and employment agreements, and conducting sexual harassment and other manager and employee training. Rebecca also serves as an outside independent investigator involving a variety of employee complaints, such as sexual harassment, hostile work environment and retaliation.
When employment disputes result in litigation, Rebecca efficiently, zealously, and effectively mounts a vigorous defense. She has defended clients in the full range of employment cases in state and federal courts and before administrative agencies including the MCAD and EEOC. She has represented employers in Title VII, ADEA, ADA, FLSA, FMLA and M.G.L. c. 151B cases as well as cases alleging common law claims such as defamation, wrongful termination, intentional interference with an advantageous business relationship, and breach of contract, including non-compete agreements.
Rebecca has been recognized in Best Lawyers in America since 2013 for her expertise in Employment Law-Management and Litigation-Labor and Employment. She has also been selected as a Massachusetts Super Lawyer every year since 2004 for her skill in employment law and employment litigation.
---
Peabody & Arnold LLP
The Employment Law and Litigation Group at Peabody & Arnold focuses on management-side employment law matters. Clients view us as trusted counselors, helping them to minimize the risk of litigation, and as vigorous advocates when litigation results. All of the partners in the group have tried employment cases and know what triggers employee lawsuits and how an employer's pre-suit treatment of its employees can impact the outcome of litigation. Our clients see us as their allies in all aspects of managing the employer-employee relationship. We understand our clients' businesses and risk tolerance and tailor our advice and litigation strategy accordingly.
Founded in 1899, Peabody & Arnold is one of Boston's oldest law firms. We believe in the traditional values of our profession – the highest standards of quality, responsiveness, and ethics – but take a modern approach to legal service delivery. Through independent thinking, creative problem-solving and smart staffing, we help clients achieve optimum results.
Today, we are a leading regional firm of over 50 attorneys with a wide reach. Our team assists clients throughout the New England states (and often across the U.S. and as far as the U.K.), with their litigation and insurance coverage needs.