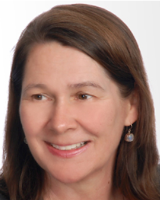 Sarah J. Ryan
Firm: Jackson Lewis P.C.
Location: Portland - OR
200 SW Market Street Suite 540




Portland, OR 97201




USA
Tel : 503-345-4162

Fax : 503-229-0405

Email : Sarah.Ryan@jacksonlewis.com

Sarah J. Ryan is a principal in the Portland, Oregon, office of Jackson Lewis P.C. She joined Jackson Lewis in late 2012 following over 25 years of employment and litigation practice in Portland, Oregon. Prior to joining the firm, Sarah chaired the Labor and Employment law practice group at a regional firm with four offices in three states.
Sarah represents some of Oregon's leading employers and provides counsel and litigation services in general employment law, as well as a wide range of employee relations issues. Sarah has extensive experience advising clients and litigating employment claims regarding harassment, discrimination and retaliation, intellectual property protection, breach of contract, wrongful termination, Title VII, ADA, ADEA, employment torts, wage and hour, and state and federal family medical leave laws. She has defended clients in Oregon and Washington state and federal courts and before the EEOC, the Oregon Bureau of Labor and Industries (BOLI) and the Washington Human Rights Commission. Sarah also proactively assists her clients in preventing legal problems by focusing her counsel and advice on creative solutions to personnel issues that eliminate or reduce the risk of litigation.
While attending the University of Oregon Law School, she twice received the AmJur Award for Excellence. After law school, she clerked for the Honorable George Woodrich, Lane County Circuit Court Judge for the State of Oregon.
Honors and Recognitions
The Best Lawyers in America©, "Employment Law – Management" (2014-present)
Chambers USA, "Labor & Employment" (2013-present)
Martindale-Hubbell®, "AV Preeminent® – Peer Rated for Highest Level of Professional Excellence" (2008-present)
Multnomah Bar Association, Outstanding Volunteer Award (1993)
Oregon Super Lawyers (2007-present)
Volunteer Lawyer Project, Volunteer of the Year Award for her work (including to support a legal clinic for the Cascades AIDS Project)
Professional Associations and Activities
District of Columbia Bar (inactive)
Federal Bar Association, Oregon Chapter, Former President
Massachusetts Bar Association (inactive)
Multnomah Bar Foundation, Former Member
Ninth Circuit Judicial Conference, Former Attorney Representative
Oregon State Bar Association
Portland Human Resources Management Association (PHRMA), Past General Counsel
Washington State Bar Association
Pro Bono and Community Involvement
Oregon Legal Aid Society, Former member of the Board
U.S. District Court of Oregon Historical Society, Former member of the Board and Executive Committee
Oregon Lawyers Against Hunger, Founding board member
Lawyers for Literacy, Founding member and chair of steering committee
Oregon Chapter of Make A Wish Foundation, Former member of the board and the executive director search committee
Oregon Food Bank, Long-time volunteer
Volunteer Lawyers Project, Long-time volunteer
Published Works
"Inside the Minds: Dealing With Employee Lawsuits." Defending & Defeating Employee Lawsuits. Thomson West, First Edition (2005) [Chapter Author]
"Federal Civil Litigation in Oregon." Pleadings and Claims. Oregon State Bar Legal Publication – Editions: 1994, 1998, 2002 & 2009 [Chapter Author]
"Internal Investigations – Advanced Topics," Ball Janik LLP Employment Newsletter (April 2012) [Author]
"I-9 Audits: Are You Next?" Ball Janik LLP Employment Newsletter (February 2011) [Author]
"A New Year: Religious Accommodation in the Workplace," Portland Human Resources Management Association (PHRMA) Monthly Newsletter (November 2009) [Author]
"External Investigators: When are they Worth it?" PHRMA News and Views Newsletter (May 2009) [Author]
"Is Telecommuting the Answer?" PHRMA News and Views Newsletter (October 2009) [Author]
Education
University of Oregon School of Law J.D., 1982
University of Nebraska-Omaha B.A., 1979
cum laude
Admitted to Practice
U.S. Supreme Court, 1998
9th Circuit Court of Appeals, 1985
Oregon – D. Or., 1983
District of Columbia (inactive), 2001
Massachusetts (inactive), 2013
Oregon, 1983
Washington, 2001
---
Jackson Lewis P.C.
Focused on labor and employment law since 1958, Jackson Lewis P.C.'s 950+ attorneys located in major cities nationwide consistently identify and respond to new ways workplace law intersects business. We help employers develop proactive strategies, strong policies and business-oriented solutions to cultivate high-functioning workforces that are engaged, stable and diverse, and share our clients' goals to emphasize inclusivity and respect for the contribution of every employee.
For more than 60 years, our top priority has been providing the highest level of client service and legal representation, whether that is preventive reviews, responsive advice and counsel, or defending employers in litigation.
Preventive Approach: We partner with clients to minimize workplace-related disputes by educating employers on legal trends, judicial developments, and statutory and regulatory compliance.
Focus on Client Service: We work with employers to create flexible fee arrangements that best suit our clients' needs and offer a wide range of value-added programs and services, including local and national programs, webinars, newsletters and legal alerts regarding emerging developments.
Local, National and Global Coverage: Our local offices across the U.S. provide representation to employers of all sizes from coast to coast, while our national practice groups ensure all our attorneys throughout the country have easy access to the latest resources in each practice area. Through our International Employment Issues practice and relationship with L&E Global, we assist multinational employers on issues that extend beyond our borders.
Legal Solutions that Make Business Sense: We take the time early on in any matter to analyze the legal issues and our client's business objectives, and then develop a strategy that takes both into account.