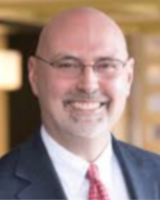 Steven R. Wall
Firm: Morgan, Lewis
Location: Philadelphia - PA
1701 Market St.




Philadelphia, PA 19103-2921




USA
Tel : 215.963.4928

Fax : 215.963.5001

Email : steven.wall@morganlewis.com

Steve Wall provides strategic and litigation advice to employers on issues involving labor management relations and employment law. Steve works with clients to manage and resolve proactively matters involving union corporate campaigns, high-profile employment litigation, and workforce change, including labor and employment issues involving new businesses, acquisitions, and divestitures. He also counsels both boards of directors and C-level executives on employment agreements and compensation for senior executives.
Companies in the service, manufacturing, retail, food, baking, healthcare, insurance, and banking industries turn to him for advice on executive employment issues, union strategies and corporate campaigns, and compliance with the myriad of federal and state laws impacting business change.
A fellow in the College of Labor and Employment Lawyers, Steve is frequently recognized for his jury skills and work with clients. He has tried more than a dozen employment cases to verdict in federal and state courts. For 12 years, he has been named one of the leading US lawyers for employment law by Chambers USA: America's Leading Lawyers for Business.
Steve also serves as the firm's Managing Partner of Practice, overseeing the firm's practice groups, practice areas, industry initiatives, and partner recruiting.
---
Morgan, Lewis
Our labor, employment, executive compensation, and benefits practitioners help employers around the world navigate the constantly changing landscape of global, US, state, and local laws and regulations that govern the workplace. With more than 330 lawyers and other professionals throughout our offices in the United States, Europe, Asia, and the Middle East, we apply a solution-oriented approach to give our clients a competitive edge as we work with them to address the full range of workforce matters that affect the bottom line.
We approach workplace challenges with an understanding of our clients' businesses and the unique, industry-specific regulatory and competitive pressures they face. Our industry knowledge is particularly deep in the areas of financial services, technology, energy, healthcare, retail, pharmaceuticals, transportation, defense, food and hospitality, insurance, and manufacturing. We proactively identify risks and develop strategies and solutions to help employers avoid litigation and other employee disputes, including those that involve unions or organizing campaigns.