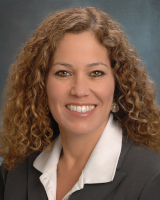 Sue M. Bendavid
Firm: Lewitt Hackman
Location: Encino - CA
16633 Ventura Blvd, 11th Floor




Encino, CA 91436




USA
Tel : (818) 990-2120

Fax : (818) 981-4764

Email : sbendavid@lewitthackman.com

Sue M. Bendavid is the Employment Practice Group Chair at Lewitt Hackman in Los Angeles. She has close to 30 years' experience defending employers in all aspects of civil litigation.
Ms. Bendavid represents clients in court (both individual and class action claims). She also represents employers before state and federal agencies, including the Department of Fair Employment and Housing, the Equal Employment Opportunity Commission, the Employment Development Department and the Labor Commissioner.
Adept in pre-litigation counseling, advocacy, depositions, discovery and motion practice, Ms. Bendavid can often show why employees should withdraw claims, or convince courts and agencies to dismiss complaints in the early stages, thus eliminating the need for trial when possible. This results in significant time and cost savings for her clients.
As a veteran of employment litigation, Ms. Bendavid understands the challenges businesses face when dealing with employees, particularly in California's pro-worker legislative climate.
She strongly advocates for the prevention of potential litigation as much as much as possible – stressing the importance of client education regarding ever-evolving laws. Ms. Bendavid and her team provide trainings, counseling and advice on hiring and firing, wage and hour compliance, administration of leaves of absence, providing strong company policies and handbooks, and the importance of proper documentation for all human resource-related matters.
Ms. Bendavid has been interviewed numerous times by Los Angeles based NPR affiliate, KPCC 89.33 regarding sexual harassment and the legislation passed in the wake of the #MeToo Movement. The Los Angeles Times also sought her opinion regarding discrimination and other employment law issues, as have other publications in both Southern and Northern California.
---
Lewitt Hackman
Established in 1969, Lewitt Hackman has earned local, state and national accolades. In recent years, we have consistently been named one of the Top Ranked Law Firms in California.
Our Firm provides thorough counsel to determine the best and most cost-effective course of legal action. Often, the most efficient legal protections involve preventative measures. We'll show you how best to guard your loved ones, your business ventures and your personal assets to decrease the likelihood of future litigation.