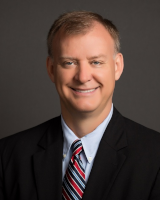 Timothy A. Davis
Firm: CONSTANGY BROOKS, SMITH & PROPHETE LLP
Location: Kansas City - MO
2600 Grand Boulevard Suite 750




Kansas City, Missouri 64108-4600




USA
Tel : 816.472.6400

Fax : 816.472.6401

Email : tadavis@constangy.com
Tim advises clients on all aspects of the employer/employee relationship, including compliance with the NLRA, FMLA, Title VII, ADA, FLSA, EPA, OSHA, Executive Order 11246, ERISA and state and local employment statutes. He has assisted numerous clients in proactively addressing issues involving complex termination scenarios, the maintenance of union-free operations, the development of non-discrimination policies, investigation procedures and training materials, the development of FMLA and ADA compliance policies, the design and implementation of internal FLSA and EPA audits and the preparation of employee handbooks and procedure manuals.
In addition to his advice in the area of policy development and problem avoidance, Tim has extensive experience representing clients before the National Labor Relations Board, the Equal Employment Opportunity Commission, the Department of Labor's Wage & Hour Division and in federal and state court. He has also represented employers in all aspects of union organizing campaigns, including interpreting the NLRA as it relates to union organizing efforts, developing responses to these efforts and advising employers on what they can and cannot do during a union campaign. Tim is a sought after speaker on a variety of employment law issues and has given numerous training seminars and speeches to human resources, trade, and employer groups. Tim is also the office head of the firm's Kansas City Office.
Before joining Constangy, Tim was with the law firm of Sonnenschein, Nath & Rosenthal.
---
CONSTANGY BROOKS, SMITH & PROPHETE LLP
At Constangy, Brooks, Smith & Prophete (pronounced "Kun-STAN-jee, Brooks, Smith, and Profit"), workplace law is all we do – but we're not your typical national law firm. Our clients tell us there is "a soul to Constangy that is unique and refreshing, that's not found with other firms." For more than 70 years, our clients have appreciated our common-sense approach and our commitment to being a real partner in helping employers navigate the prickly legal and regulatory environments of the changing workplace.
Today we have nearly 200 attorneys across 15 states, offering services ranging from the defense of single and multi-plaintiff employment discrimination, harassment and retaliation claims to complex wage and hour litigation, workplace safety, and affirmative action compliance issues, as well as OSHA, to workers' compensation, ERISA and employee benefits, immigration, and labor relations.
Constangy represents a wide range of Fortune 500 corporations, small companies, government agencies and nonprofit organizations across the country. Our attorneys are consistently rated among the best by sources including Chambers USA, Martindale-Hubbell, and Best Lawyers in America, and we are ranked as a Tier 1 firm by the U.S. News & World Report/Best Law Firms survey.