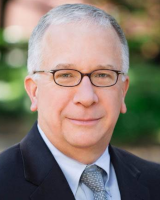 Wade W. Herring II
Firm: HunterMaclean
Location: Savannah - GA
200 E. Saint Julian Street P.O. Box 9848




Savannah, GA 31412




USA
Tel : 912.236.0261

Fax : 912.236.4936

Email : wherring@HunterMaclean.com

Wade Herring is a partner in the Savannah office. Representing businesses and management, Wade's practice focuses on all aspects of employment problems and issues, including internal employment practices, wage/hour issues, drug testing, sexual harassment, equal employment opportunity, the Americans with Disabilities Act, and employee benefits.
Wade is admitted to practice in the Georgia Supreme Court, the Georgia Court of Appeals, the U.S. Supreme Court, the U.S. Courts of Appeals for the Eleventh and Fifth Circuits, and the U.S. District Courts for the Southern, Middle, and Northern Districts of Georgia. He is a fellow of both the American Bar Association and the Lawyers Foundation of Georgia.
Wade has published articles in the Georgia Defense Lawyers Association Journal, the Fulton County Daily Report, and the Mercer Law Review. He is also a frequent speaker on employment law topics, bringing a sense of humor and practical solutions to audiences of business and human resources managers.
Wade is involved in many charitable and civic organizations. He is a past president of the Savannah Bar Association, a past president of the Savannah East Rotary, and past chair of the board of trustees of Savannah Country Day School. He previously served on the Chatham-Savannah Citizen Advocacy board as chair of the Ways and Means Committee and remains involved on an as-needed basis with the organization. Wade served a three year term on the Dartmouth Alumni Council and as Dartmouth Class of 1980 secretary for fifteen years. He is currently president of the University of Georgia Law School Alumni Association Council.
Wade received his B.A., magna cum laude, from Dartmouth College in 1980 and his J.D., cum laude, from the University of Georgia in 1983. At Dartmouth, he was Phi Beta Kappa. He was a Woodruff Scholar and a member of the Order of the Coif at Georgia. Following law school, Wade clerked for two years, from 1983 to 1985, for the Honorable Dudley H. Bowen, Jr., Judge, U.S. District Court, Southern District of Georgia.
---
HunterMaclean
rom offices in Savannah and Brunswick, HunterMaclean represents a wide variety of companies and individuals in the Southeast and throughout the United States in their legal and business matters in Georgia. HunterMaclean is a law firm that is committed to its clients and connected to the communities in which its clients do business.
The Firm has extensive experience representing businesses and individuals in all areas of litigation, and in corporate, tax, real estate, and business planning matters. Its clients include Fortune 500 manufacturing companies, banks and hospitals, professional service organizations, and nonprofit corporations.
With attorneys operating from two offices, HunterMaclean offers one comprehensive source to handle the full range of each client's legal needs. The Firm represents a wide variety of industries including construction companies, hotel and hospitality partners, health care groups, and financial institutions and provides those industries with legal services that cater to their fields.
To ensure advantageous and long-standing working relationships with its clients, HunterMaclean encourages frequent communication with clients on planning and implementing their business or litigation strategies. The Firm also encourages frank discussion and agreement with its clients on performance objectives, staffing requirements, and billing arrangements. The Firm employs a robust computer and telecommunications system that enables attorneys in both its offices to work simultaneously and efficiently in any transaction or case.
HunterMaclean's attorneys are involved in many community activities. They frequently serve on governmental boards and commissions, and are active in social service and arts organizations throughout Georgia. The Firm represents over a dozen non-profit organizations on a pro bono basis. HunterMaclean is committed to serving our clients, and our communities, and to helping generate the long-term prosperity of both.